What's the story behind one of the greatest sounding synths of all times?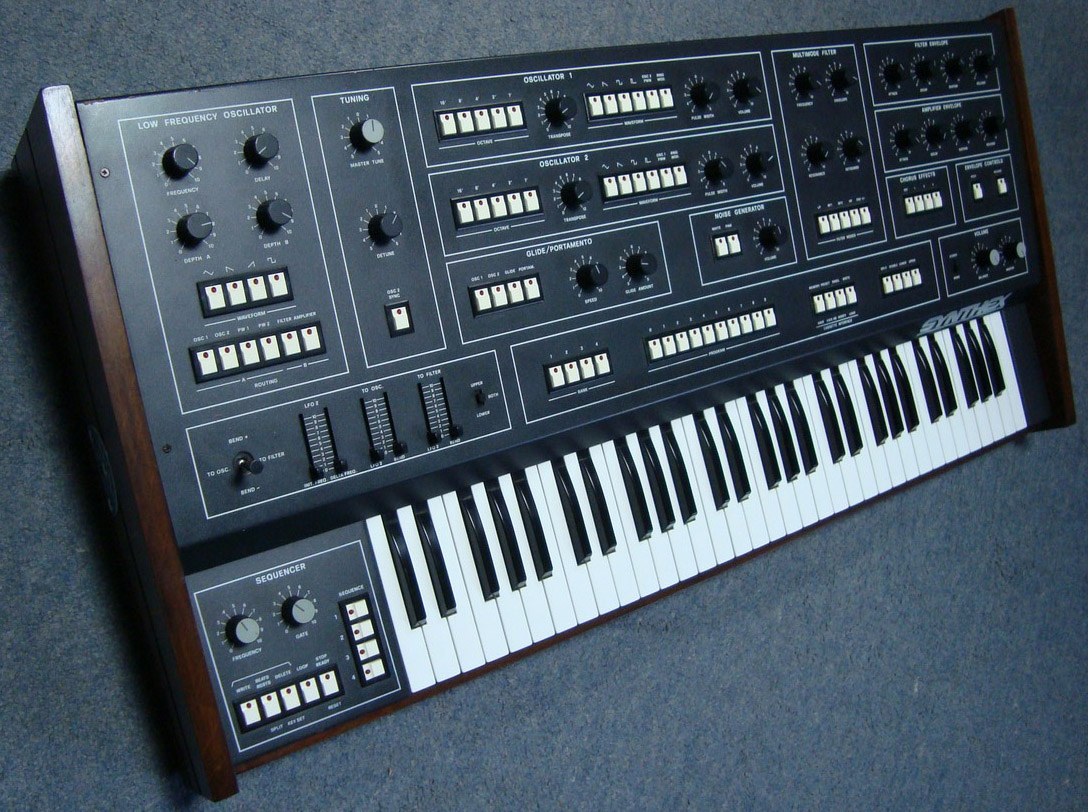 The Synthex was not the first synthesizer project created by Mario Maggi.
During early 70s Mario created several custom monophonic synthesizers for talented musicians like Enrico Olivieri (Metamorfosi) and Gianni Nocenzi (Banco del Mutuo Soccorso).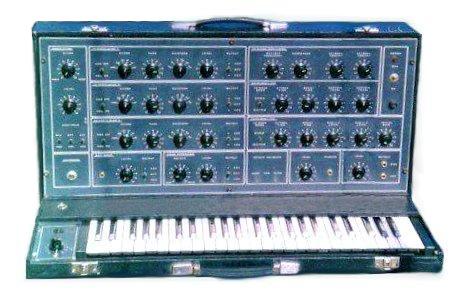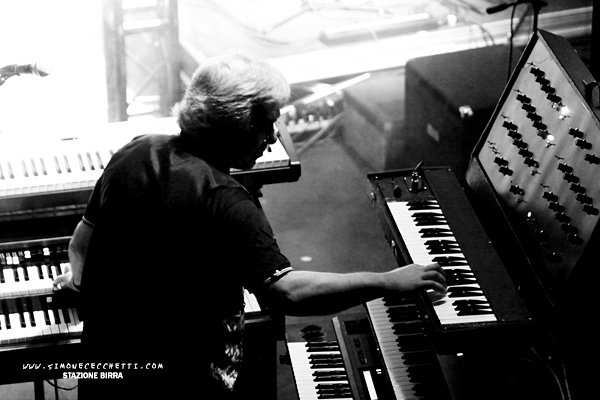 Enrico Olivieri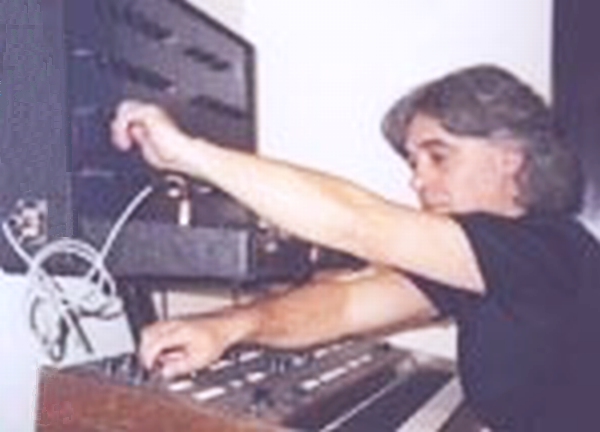 Enrico Olivieri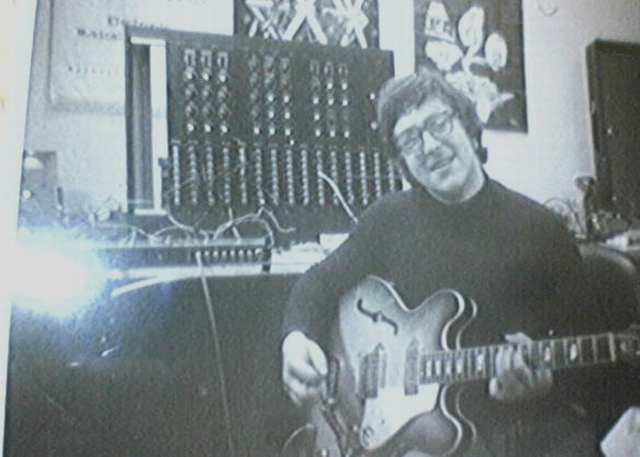 Guitar Synth Modular

Syntar JEN
In 1974, Mario realized that a programmable synthesizer was feasible even if low cost microprocessors were not yet available. For this reason he developed a discrete logic board to obtain all the required functions and an optical sensors keyboard to avoid using electromechanical contacts.
The totally programmable synthesizer named "Memory Controlled Synthesizer 70″ – MCS 70 was presented at the Frankfurter MusikMesse in 1978 featuring unprecedented specifications at the time, being one of the very first fully programmable monophonic synthesizers.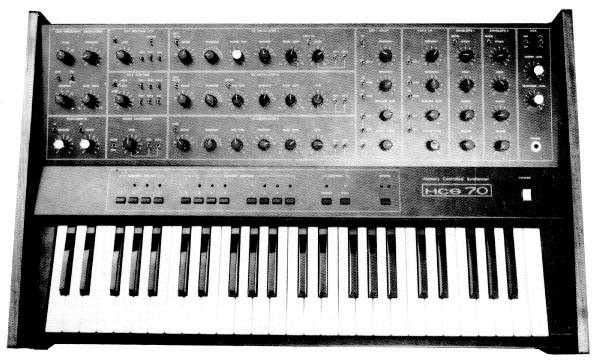 MCS 70 – SPECIFICATIONS
VCO 1, VCO 2, VCO 3 – Voltage Controlled Oscillators

Frequency range:

0.1Hz to 20KHz

Waveforms:

Sine, Triangle, Chopper triangle, Ramp, Square,
Variable Pulse Width (5% to 95%)

Linear FM:

VCO 1, VCO 2 modulated by VCO 3

Linear AM:

VCO 1 modulated by VCO 2

Controls:

Octave: 6 position range selector
Transpose: 13 position semitone selector
Master Tune: up or down 2½ semitones
Fine Tune: up or down 1¼ semitones
LFO – Low Frequency Oscillator

Frequency range:

1 cycle in 33 seconds to 300Hz

Waveforms:

Sine, Triangle, Ramp, Variable Pulse Width (5% to 95%)

Phase Synchronization:

Waveforms may be synchronized with the keyboard Trigger

NOISE

White or Pink Noise Generator. Random voltage for control applications.
VCF 1 – Voltage Controlled Filter

Frequency range: 20Hz to 20Khz
Switchable High-Pass or Low-Pass, variable Resonance,
24 dB/oct slope
VCF 2 – Voltage Controlled Filter

As VCF 1 but Low-Pass only
In parallel with VCF 1:
forms a variable width Band-Reject Filter (VCF 1 = High-Pass)
In series with VCF 1:
a variable width Band-Pass Filter (VCF 1 = High-Pass)
a Low-Pass Filter with 48 dB/oct slope (VCF 1 = Low-Pass)
ENV 1, ENV 2 – 2 Envelope Generators

Controls:

Attack time, Decay time, Sustain level, Release time
Time controls are variable from 1msec to 50sec
VCA – Voltage Controlled Amplifier

2 separate sections (one for each Filter) with parallel controls

Control mode:

Linear or Exponential
CV 1 – Control Voltage Routing

Routes LFO control voltage to:

VCO 1, VCO 2, VCO 3, (simultaneously)
VCF 1
VCF 2
VCA
CV 2 – Control Voltage Routing

Routes one of the three control voltages, LFO, VCO 2, Random voltage to:

VCO 1
VCO 2
VCO 3
VCF 1
VCF 2
VCA
PORTAMENTO

Indipendent glide time controls for STACCATO and LEGATO modes.
Weigth:

30 kg (66 lbs)
Dimentions:

75cm wide, 45cm deep, 18cm height
(29½" x 17½" x 7″)
Power:

117-220 VAC 50-60Hz – 25W
In 1978 the EMI produced the Automat LP, arranged and played by keyboardists Romano Musumarra and Claudio Gizzi.
All sounds of the record were entirely created using one MCS 70 programmed by Mario Maggi.
At the MusikMesse, Mario met Claude Cavagnolo who invited him in France to demonstrate the MCS 70 synthesizer to some musicians among which Roland Romanelli and Jean-Michel Jarre.
During his staying in Paris, Mario heard the news about the SCI Prophet 5 arriving on the market, and so he stopped the production of the MCS 70 to start the development of a polyphonic synthesizer.
After three years of R&D a polyphonic prototype was ready for demonstrations.
Mario started carrying it around Italy, showcasing its sound and features to established manufacturers (GEM/LEM, CRUMAR, EKO) with no results at all.
Convinced by a friend who was going to Castelfidardo to have an instrument being serviced, Mario brought the Synthex with him for a last attempt with a company that was mainly producing electronic organs.
Fortunately, the company's music consultant, Mr. Paolo Ciompi, that day was present and he was immediately charged to test the Synthex prototype.
The same day, having reported positive evaluation the company's CEO, Mr. Piero Crucianelli, proposed to show the Synthex prototype at the incoming MusikMesse in Frankfurt.
After two months, the Synthex with improved features and renewed panel arrived at the MusikMesse, where its future demonstrator Paul Wiffen appreciated its very stable oscillators and several innovative modules: Chorus, Sequencer and Multimode Filter.


Back from Frankfurt, Mario was asked to supervise the production of the Synthex and to train technicians in performing the circuit boards testing and troubleshooting.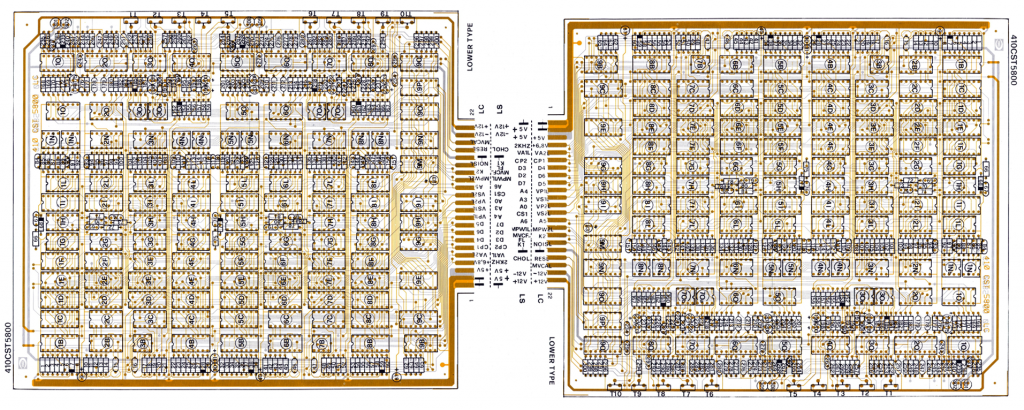 SYNTHEX VOICE BOARDS
After the Synthex introduction on the market it took a while for the instrument to gain popularity outside Italy.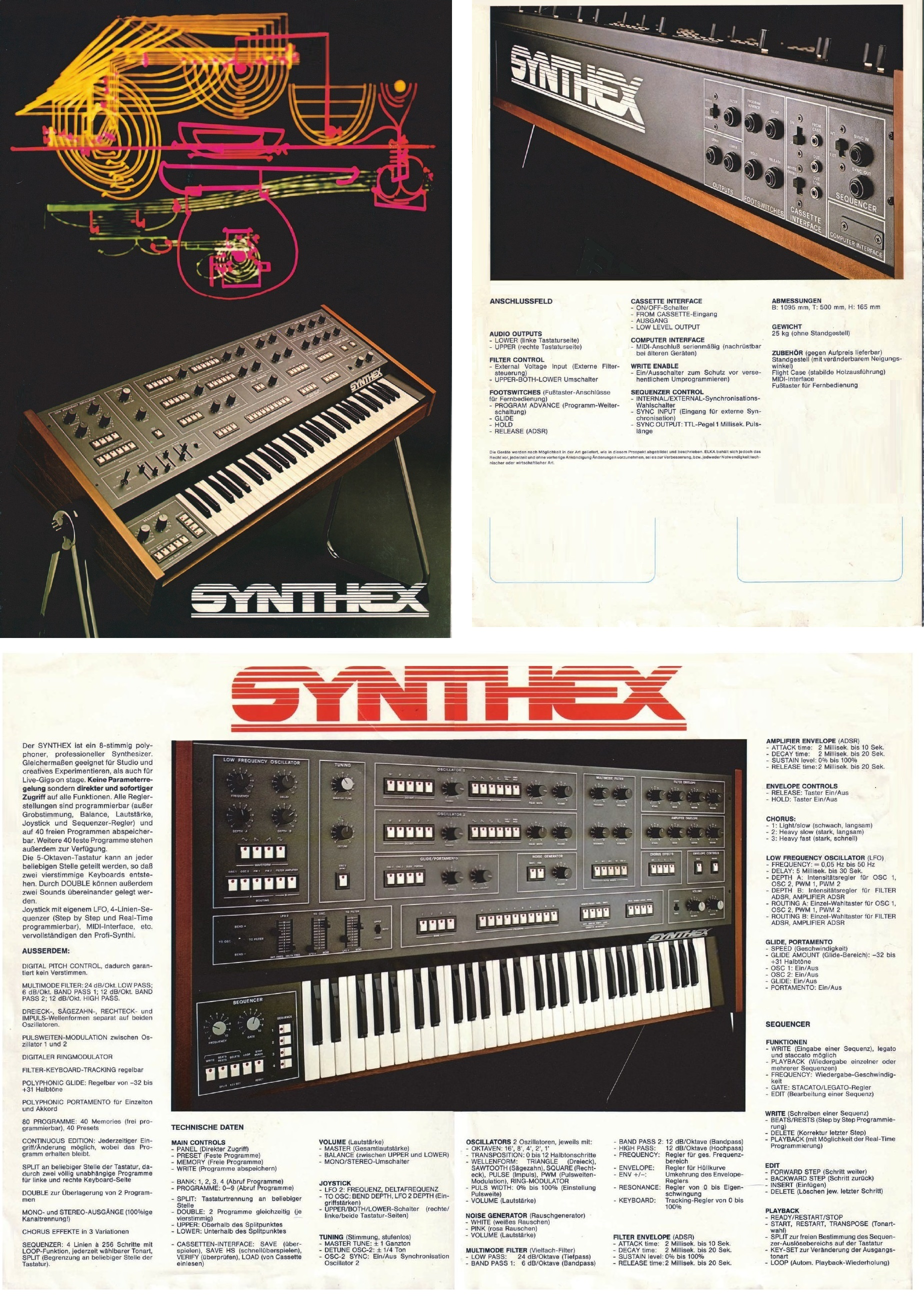 When talented artists started featuring the Synthex in concerts and compositions the popularity of the instrument began to spread.
Famous keyboardists such as Keith Emerson, Geoff Downes, Jean-Michel Jarre, Stevie Wonder and bands like Tangerine Dream and Duran Duran used the Synthex live and in recording studio.
When also magazines showed the Synthex on their covers, the instrument became more known and desirable to a larger number of musicians.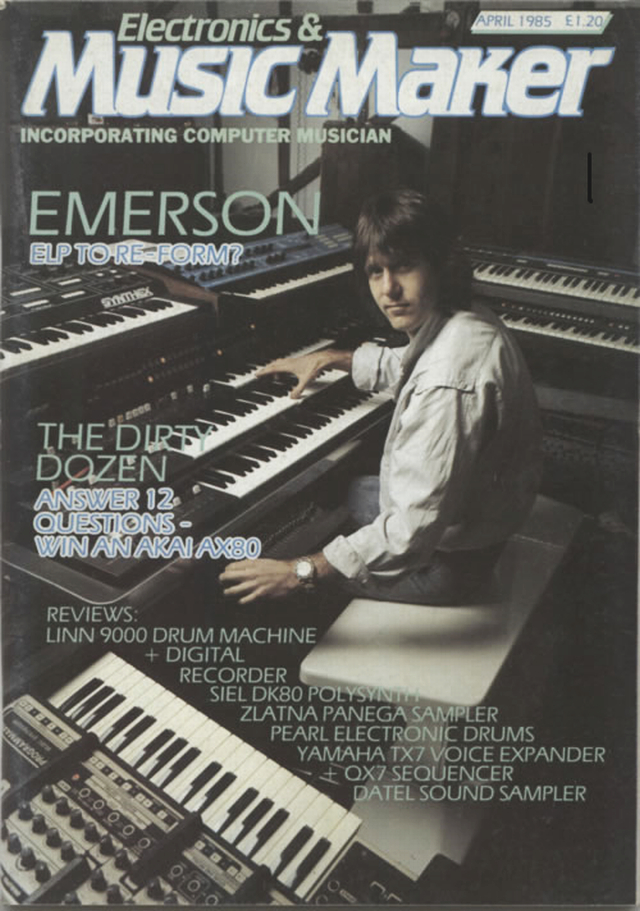 Keith Emerson for Electronics & Music Maker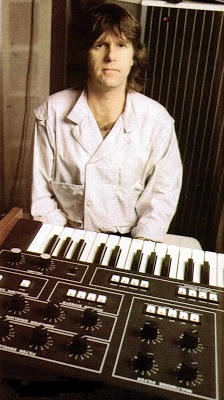 Keith Emerson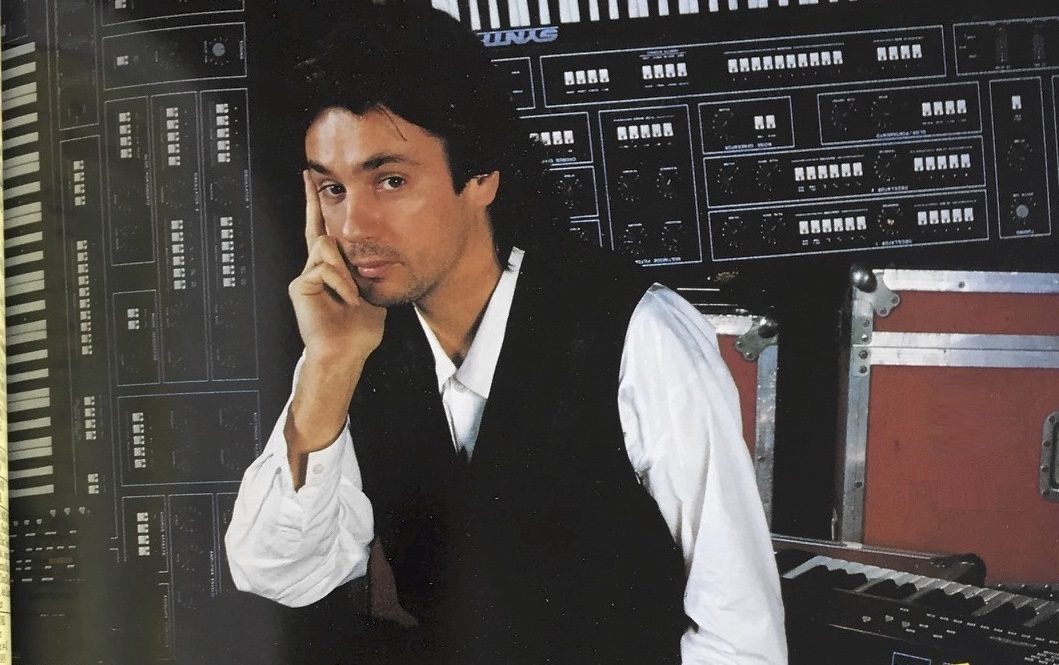 Jean-Michel Jarre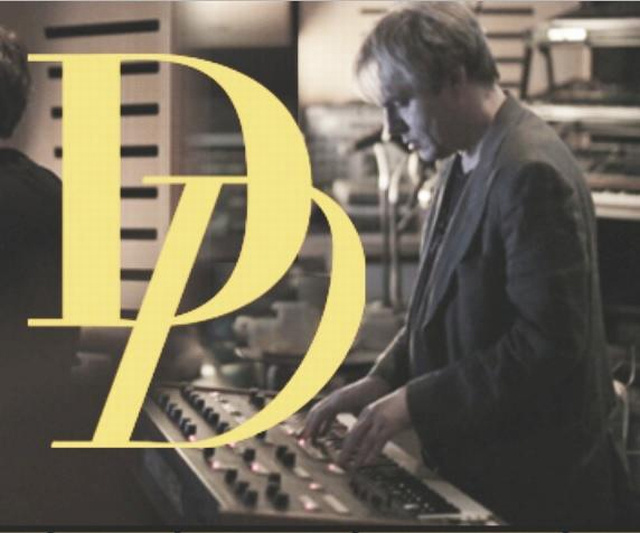 Nick Rhodes (DuranDuran)
The Synthex was produced during the period 1981-1985, with 1850 units built.
The last Synthex was assembled upon explicit request for Stevie Wonder, after a demonstration meeting with Paul Wiffen.
The full story can be read in Paul's article on Sound on Sound here.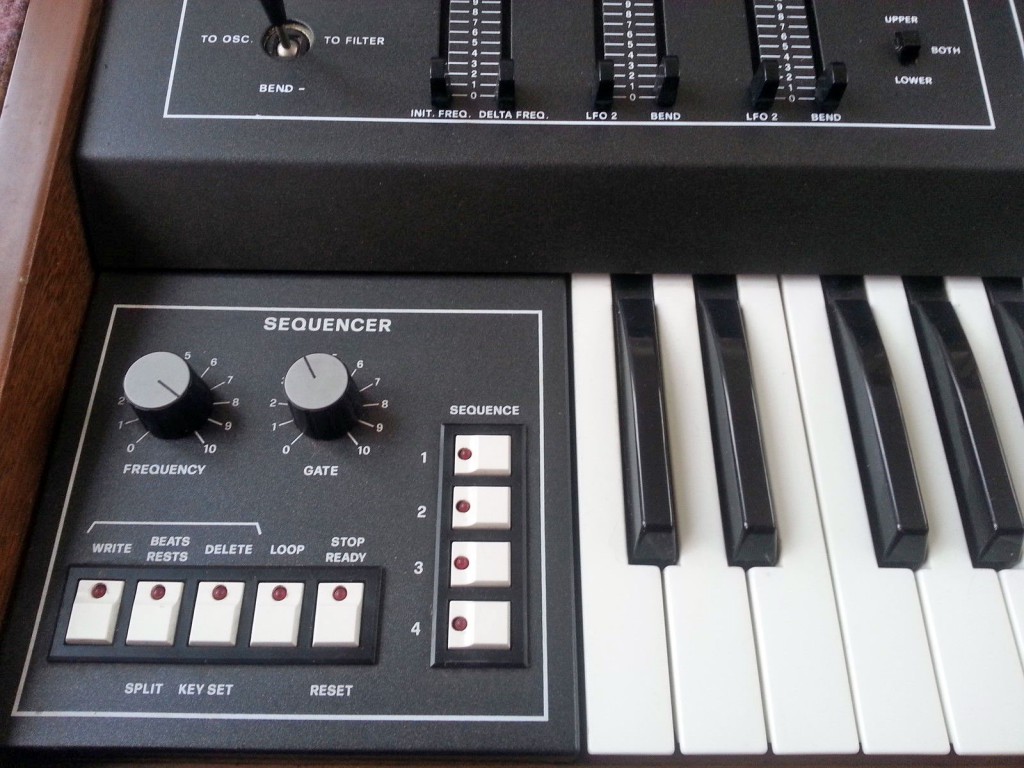 At the end of the 90s, some friends interrogated Mario about the possibility to create a new Synthex.
Mario embraced a development based on the new technologies that became available, allowing him to unleash previously unthinkable power.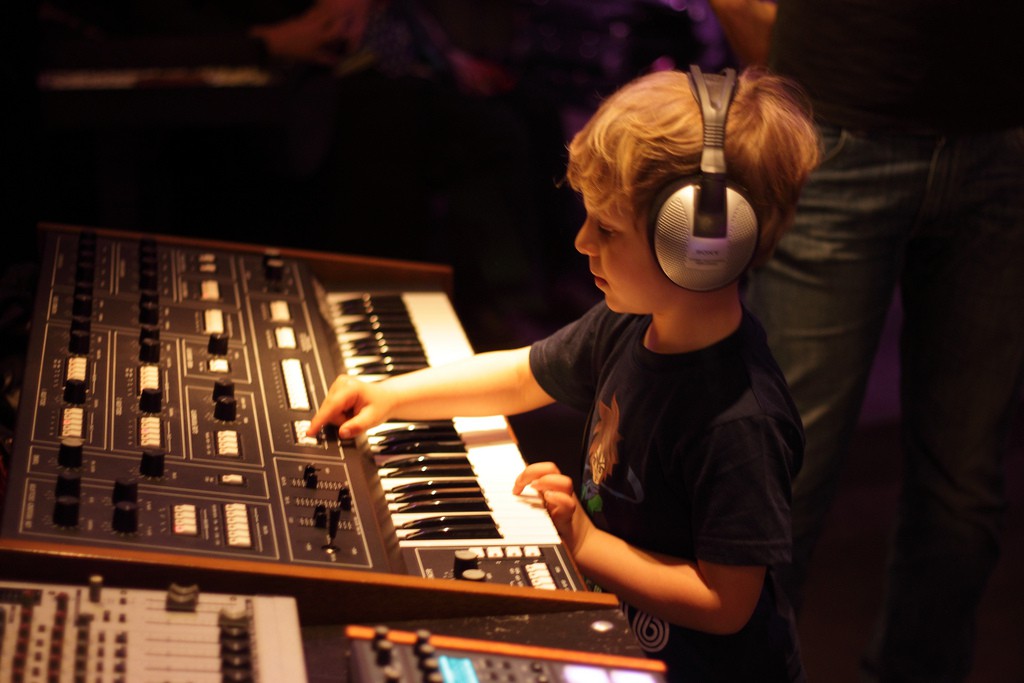 Photo courtesy of Francesco Lurgo @ TORINO SYNTH MEETING 2012
Synthenoxe Part 1.0
Beethoven Sonata No. 8 2nd Movement
LASER ARP   33:30   /   1:28:00